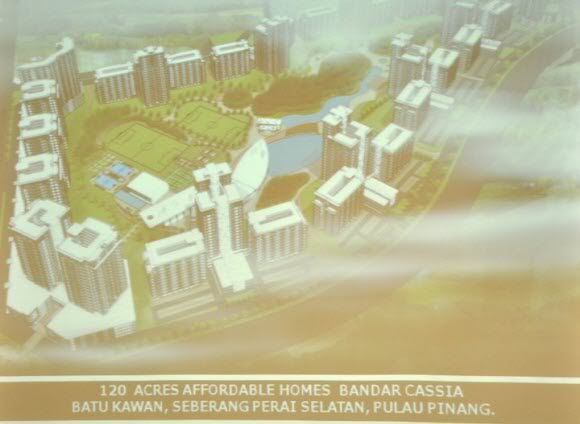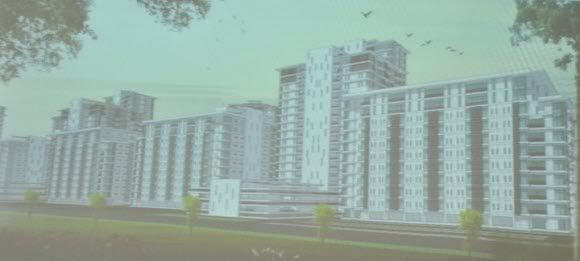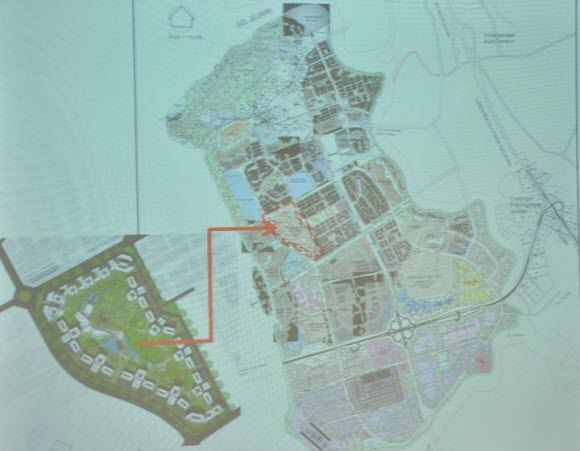 Those who allege that the Penang State Government have no concern over affordable housing will have a hard time removing their feet from their mouths, once the Penang Development Corporation (PDC) begins construction of Bandar Cassia, in Batu Kawan.
Located in a mega township development covering five parcels of land totalling 200 acres, the development will be based on the concept of affordable quality lifestyle housing that promotes sustainable community living. By quality lifestyle, Chief Minister Lim Guan Eng during the press conference remarks that he used to grow up playing football in a field, kids nowadays don't do that.
Therefore the design concept incorporates not one but a number of fields, futsal courts, sports hall, swimming pool, playgrounds, jogging and bybicycle tracks, plus an outdoor gymnasium. The kids will have fun running around in this massive park surrounded by apartment blocks providing at least 7,300 quality and affordable residential units.
While still maintaining the fact that there will be a huge swimming pool, prices of the units will range from RM72,000 for low medium cost apartments of at least 800 square feet, to a maximum of RM220,000 for larger units.
Located a mere ten minutes from the second bridge exit, the township will even provide libraries, educational centres, community malls and markets. All this will be integrated within the compound of the park area, that will boast incorporation of retention ponds, a sprawling parkland and neighbourhood parks within walking distance.
The development which will be subsidised by the Penang State Government will provide housing to the increasing pool of talent workers that are employed at the industrial and corporate business parks within bandar Cassia and nearby Industrial Corridors.
PDC's General Manager, Dato' Rosli Jaafar informs that work will commence for some 60 acres in mid 2012, involving 600 apartments. The whole development is targeted for completion within five to seven years depending on market conditions.